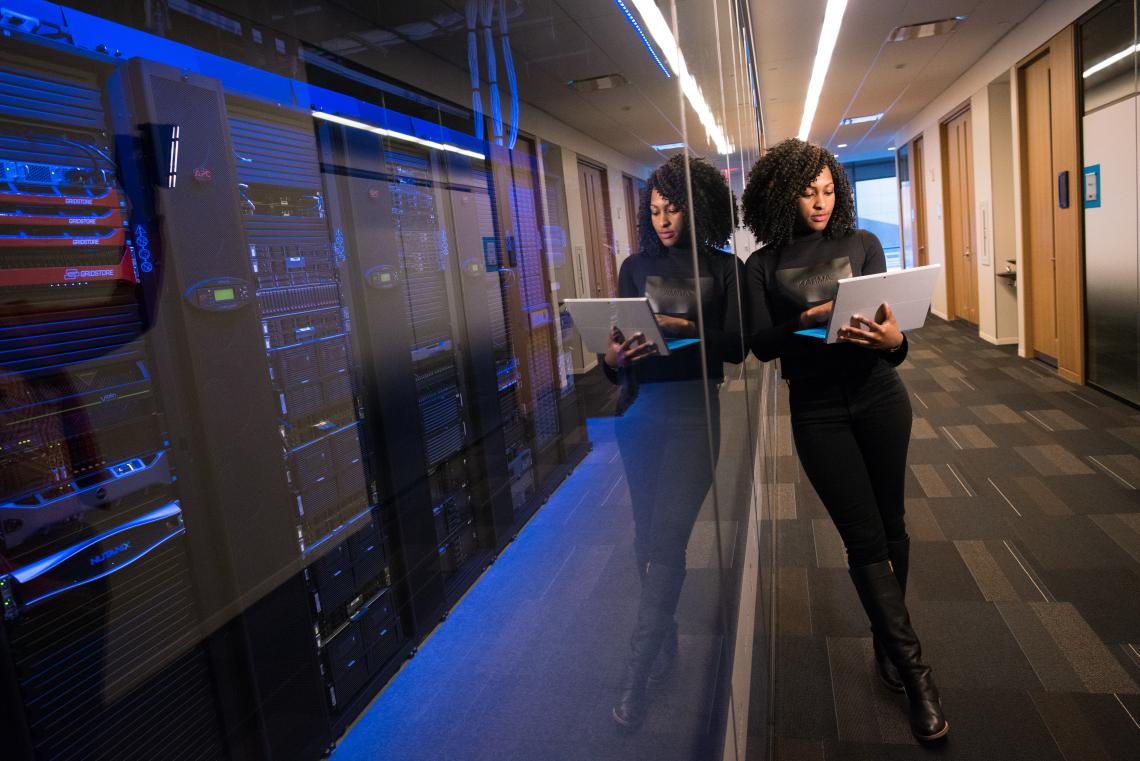 Computer network administration is a growing field that requires more professionals to balance the increasing workload, particularly as cloud technology and the internet of things becomes more prevalent in both professional and home settings.
A computer network administrator ensures that the various parts of a network are working together effectively to do what they are supposed to. Whether it's ensuring that a user management system for companies is working across the network or identifying why someone's computer can't communicate with the shared printer, a CNA plays an important role in modern business. Here are six reasons why women should work in computer network administration.
Accessibility
The growing need for those with experience in computer network administration is creating a world of opportunities for those interested in pursuing this career. From a practical standpoint, this means that education in this area won't go to waste. It also creates a more level playing field for women interested in moving into STEM careers.
For many CNA positions, a degree is not required. This makes the role accessible to those who are looking for a career change or who have devoted their earlier years to raising a family. Various colleges and trades schools offer high-quality part-time courses and co-operatives in computer network administration.
Continuous Education
No two networks are exactly alike, and the rapid growth and development of innovations in technology mean that the needs of a business are ever-evolving. Not only does this contribute to the overall accessibility of computer network administration roles, but it also means that there's room for growth within that role.
By learning new things every day, women in computer network administration will create a strong knowledge base with which to advance their career and accept new opportunities as they arise. This versatility creates a powerful CV that has the potential to develop into a long and fruitful career in STEM.
Job Security and Potential
When you work in STEM, you rarely have to worry about being replaced by robots. In fact, as long as technology is integrated into various aspects of a business, someone will need to be on hand to fix it.
The USA board of Labor Statistics estimated that over the next 7-10 years, computer-related job opportunities will grow upward of 13% overall. Within that category, computer network administration is expected to grow by 6%, adding 24,000 additional jobs in this field.
Reasonable Pay
In addition to having job security, CNA jobs offer reasonable compensation to those in the industry. Network computer and systems administrators earn an average of $81,000 per year as of 2017. Considering the average household income in the US was $61,000 in 2017, this level of compensation is a great opportunity.
Challenge Your Mind
Women are natural problem-solvers, with the ability to think outside the box when approaching a problem. As such, working as a CNA creates an opportunity to challenge the mind and put one's problem-solving skills to the test. Being able to overcome a challenge and find a solution isn't just great for one's career, it's also great for their confidence.
Be a Role Model
It's no secret that men make up the majority of the workforce in STEM-related industries. In fact, only a quarter of those employed in computer and mathematical science jobs are women.
Pursuing a career as a CNA positions you as a role model for other women and girls who are interested in advancing their career in this oft-male dominated industry. It makes you a part of a revolution of empowerment and contributes to a better tomorrow.
Final Thoughts
Working as a CNA is a gateway to a wider STEM career path, opening the door to opportunities for advancement and leveling the playing field for women in tech.