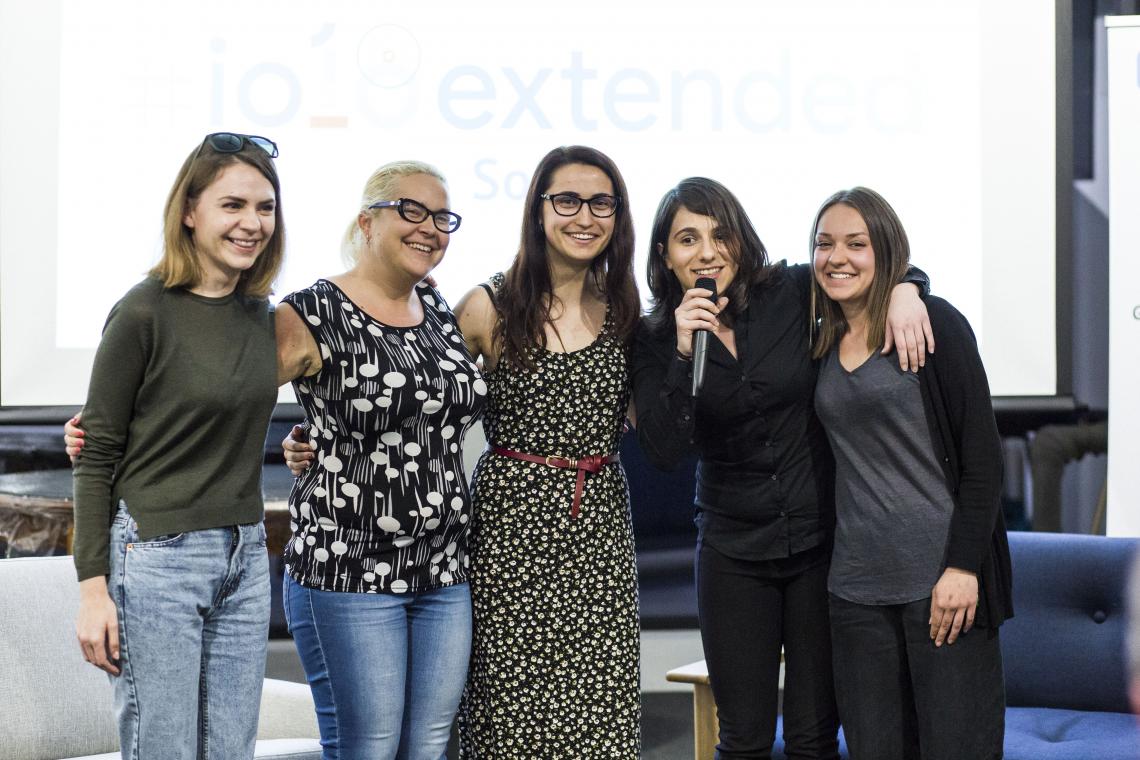 This Monday The International Women's Day - Building New Horizons set the beginning of a type-of events where women empowerment in the tech field is a priority. Organised by Women Techmakers Sofia powered by Google Developers Group Sofia and co-organised by Coding Girls, Women Who Code, Rails Girls and Bulgarian Center of Women in Technology, this event managed to unite all female tech communities in Bulgaria and show that together we make great things.
Coding Girls was represented by Simona Valkova, who was a host of the event and Anna Radulovski, who managed to capture the attention of the audience when presenting about the upcoming Coding Girls events, some of which were Coding Girls Sofia Uber Kickoff and Girls in ICT Day 2018 Sofia.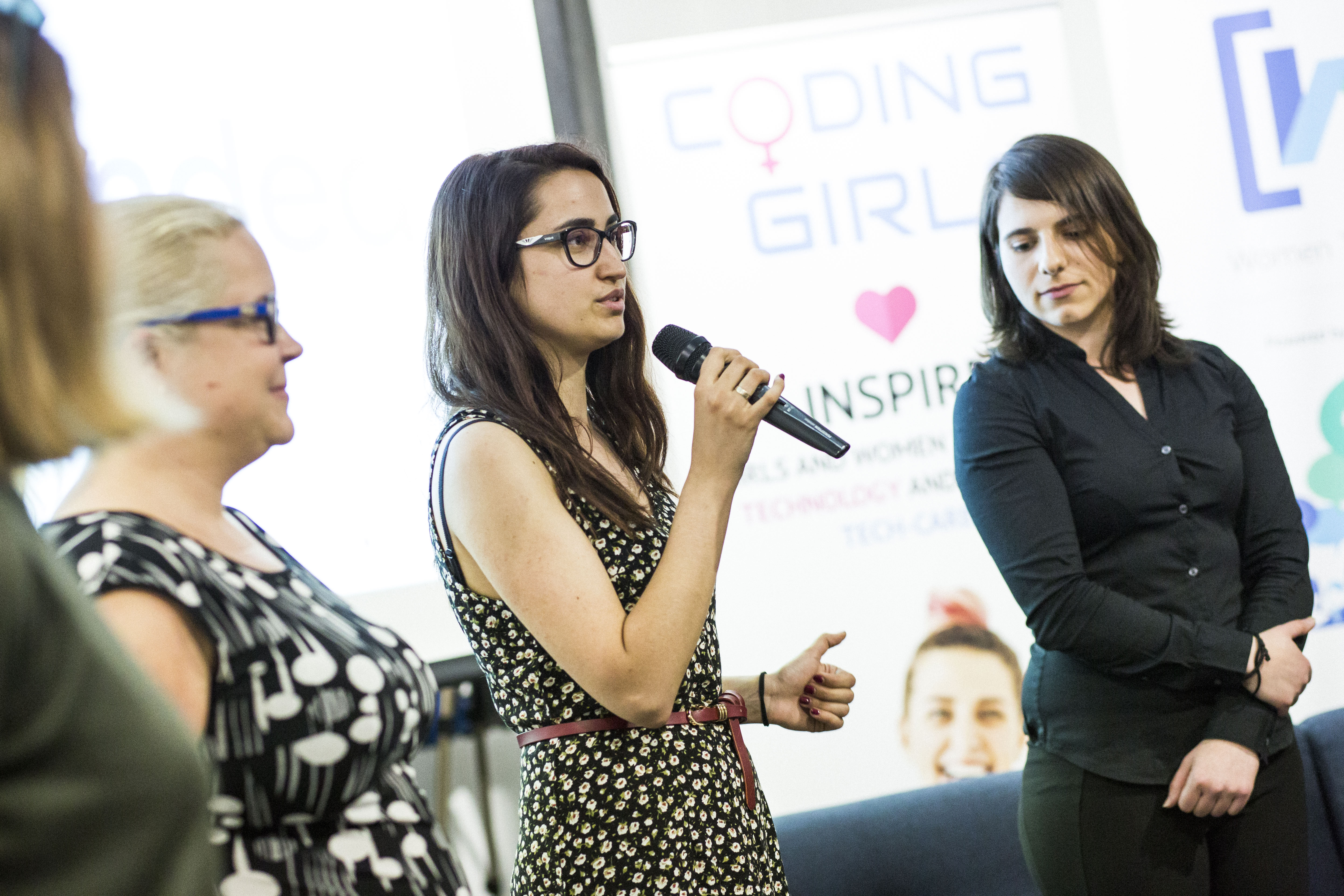 The event went smooth and set high expectations for the future events. Sasha Bezuhanova - a senior executive, angel investor and philanthropist, Viktor Andonov - president of DataArt Europe, Anastasia Angelova, Veselin Arnaudov and other experts in the field were among the speakers.
The content of the event was diverse: from Blockchain, IoT, a panel discussion to a motivational talk. The audience was interacting and actively asking questions during the panel discussion.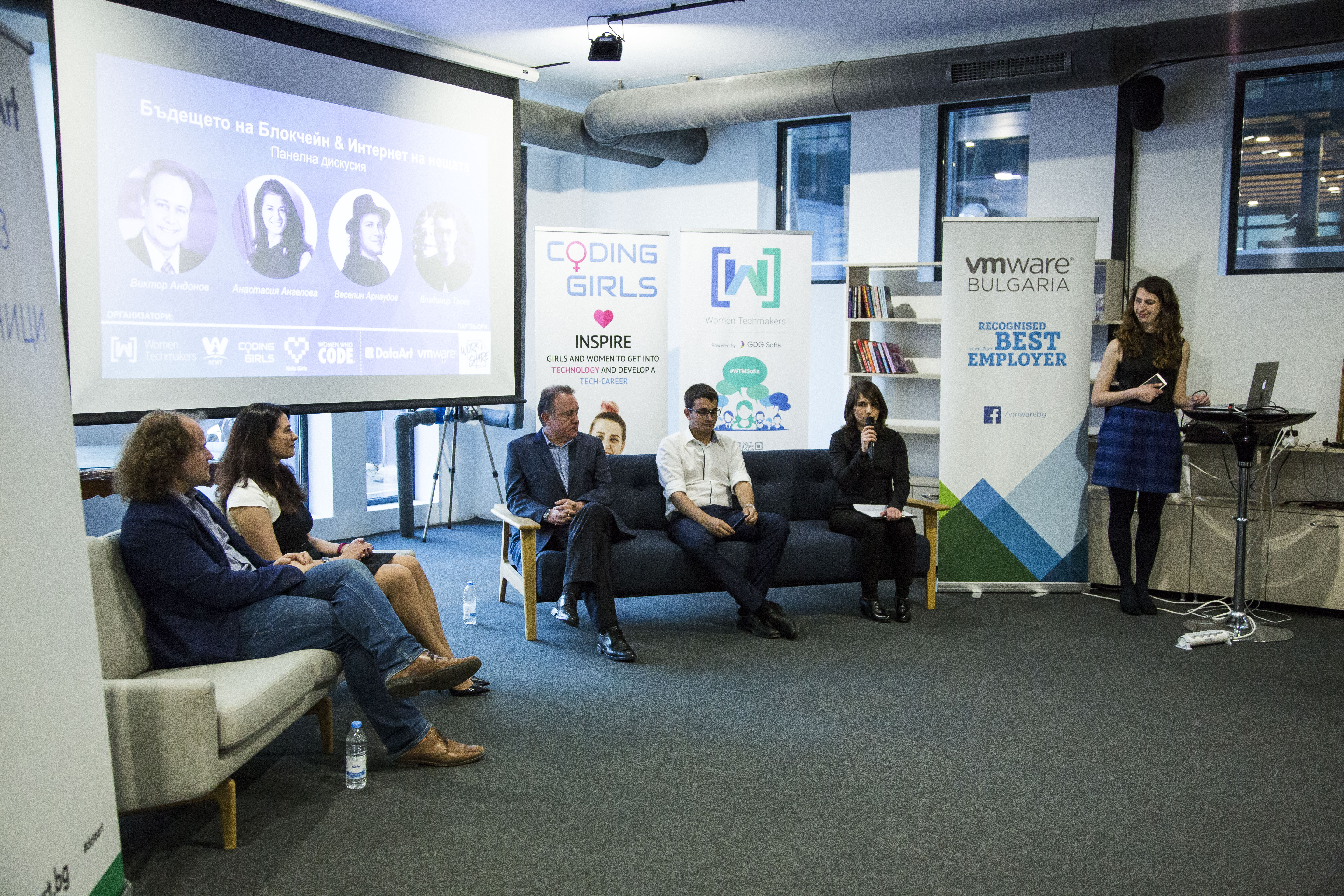 As every good event, the IWD18 finished with a networking part powered by food & drinks, thanks to the event partners: DataArt and VMWare; all the participants managed to grab a bite, have a glass of wine and network.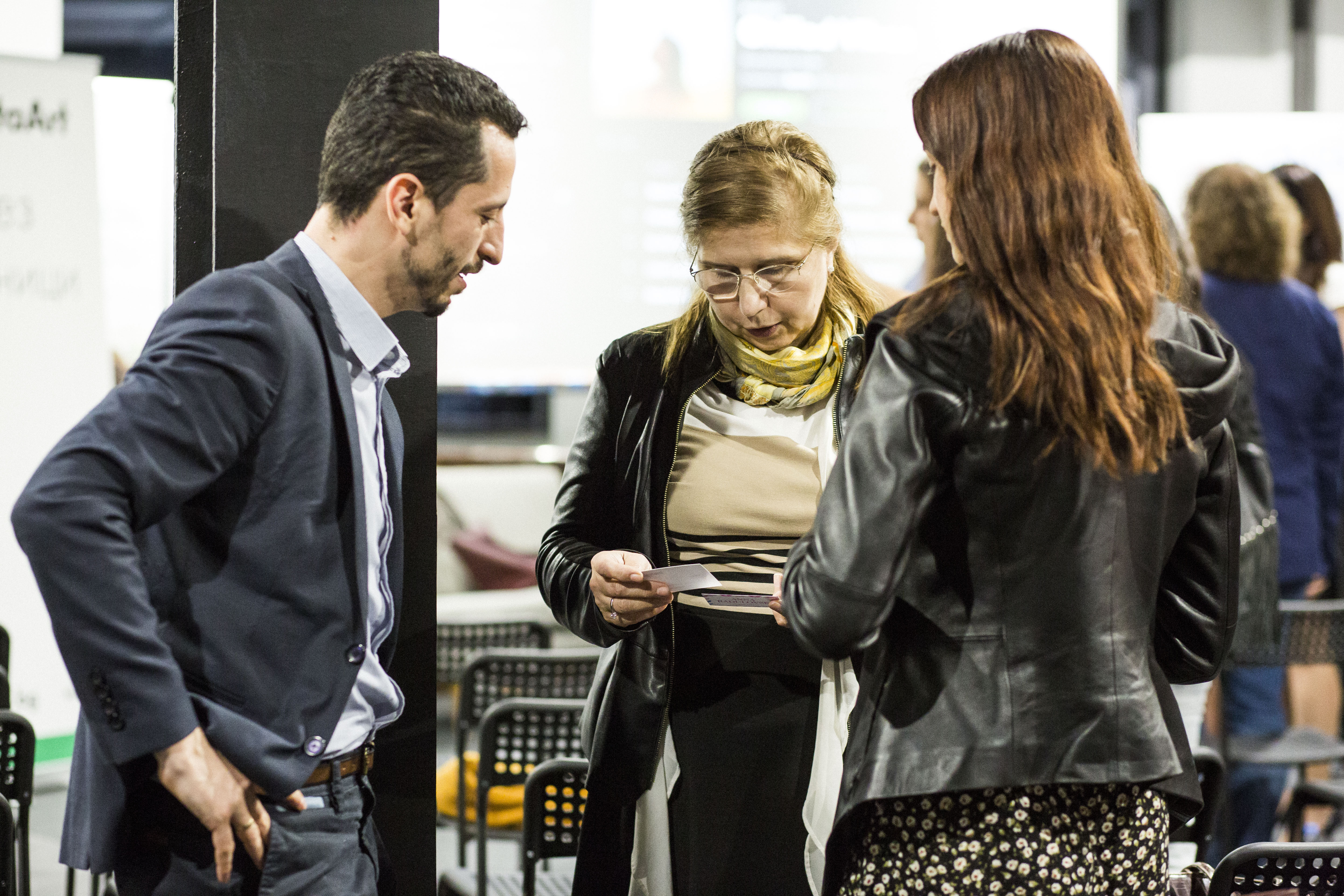 Stay tuned for more events and follow CG Facebook, Instagram and Twitter.